Category:
SAP Solution Manager
Many times while working on SAP systems, you get issue from end users stating some functionality is not working or...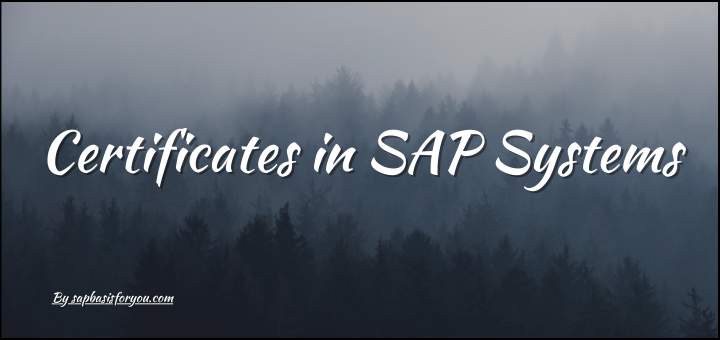 In this digital era, data is the most valuable asset, even more than gold. Hence Security is top most priority...
Steps Login with sidadm Set ENV variable SECUDIR pointing to /usr/sap/<SID>/<Instance>/sec Take backup of all files under /usr/sap/<SID>/<Instance>/sec Generate new PSE...
Many times RFC issue are faced while working with Solution Manager CHARM. Normally we intend to manually correct RFCs so...